November 13th, 2017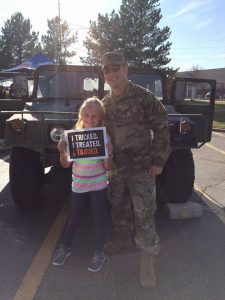 Happy Holiday Season to you all!
During this Season of Thanks, we want to take the opportunity to tell you how grateful we are for our patients!  Seeing each of you at the office brightens our days and we enjoy working with each of you.
Our Candy Buy Back was a great success!  Thanks to our Colorado National Guard Members who came out for the afternoon and everyone who donated their candy.
From now until December 15, we are hosting a food drive to support Food Bank of the Rockies.  Drop off non-perishable cans and boxes of food, diapers, toiletries and dog food anytime during business hours at the office.  Thanks in advance for your support.
Tis the season for picture taking and social events.  This month, we will have our whitening gel buy one get one free, so that you can look your best for all of your holiday events.  Stop by the office anytime during business hours to purchase whitening gel.
We hope that this is the start of a wonderful holiday season for you and those you care about!
-Dr. Stevens