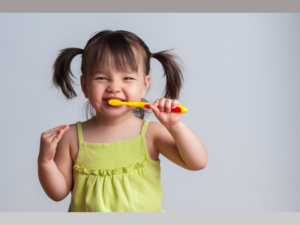 The month of February is National Children's Dental Health Month.  The American Academy of Pediatric Dentists recommends that a child see a dentist for their first visit by age one, or six months after their first tooth erupts, whichever happens first.  At Stevens Family Dental, we love seeing patients of all ages and encourage you to bring in your children for regular check-ups.
We have found that children who are familiar with the office and our team from a young age are more comfortable coming into the office when there is a more emergent situation, like trauma to a tooth.  It helps when the emergency dental visit isn't the first dental visit to our dental office.
At our children's dental check-up visits, we review home-care tips with parents and kids (age-appropriate).  We also polish teeth, place fluoride and take x-rays if warranted.  If you have any questions about what the first dental visit would be like for your child, don't hesitate to contact our office.